Welcome to my new Nee Nee Ree blog!  I hope to include quick tutorials, work-in-progress pics, polymer clay tips and tricks, etc.  
First, lets get one thing straight!  The way you pronounce Nee Nee Ree is with all long E's!  Like Knee-Knee-Tree (without the T).  
Now, the story.  When I was young. My nickname was Nee Nee Ree B Dot.  I kid you not.  "Nee Nee" because it was hard for my 3 year old sister to say Anita, "Ree", short for my middle name, Marie, and "B Dot" for my abbreviated last name.   Somehow this attached to me and stuck!  For most of my childhood, I was Nee Nee or as my cousins called me, B Dot.  The cousins still refer to me that way to this day, but somewhere along the way, the rest of the family started calling me Anita and Nee Nee Ree was on hiatus.
But then, a few years ago, I started making jewelry, then found polymer clay and needed a brand for my fledgling venture.  When I was 7, I wanted to be an artist when I grew up. In looking for a name for my creative venture, I thought back to that 7 year old  and decided that Nee Nee Ree was the perfect nod to her (me).  :)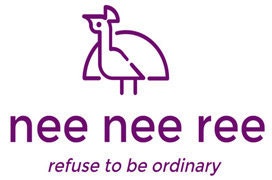 This past year, during the pandemic and all the crazy bad stuff it brought, one huge bright spot emerged in our lives. Our first grandson was born.  And when I thought, what do I want him to call me... grandma, meemaw, nana...  why no!  Nee Nee of course!  He's still too young to talk (well, he is saying MaMa), but he already knows me as his Nee Nee.
Can't wait to start sharing more with you!  Thanks for stopping by!
Nee Nee Ree